The III International Conference on Microplastic Pollution in the Mediterranean Sea – µMED (25 – 28 September 2022) and the Training School on Micro and nanoplastic pollution: detection and mitigation, present and future challenges (28 – 30 September 2022) will be held in Naples at the Partenope Congress Center, Via Partenope 36 – 80121.
The Congress Center Partenope is located on the seafront in Naples in a central, panoramic area and close to several hotels in the city.
The Congress Center area is car-free and public transportations do not stop in front of the conference hall, but there are bus stops in Piazza Vittoria and Piazza Plebiscito, which are within 10 minutes' walk from the Congress Center. Also, the closest metro stops are Piazza Municipio and Piazza Amedeo, which are within 20-25 minutes walk from the Center.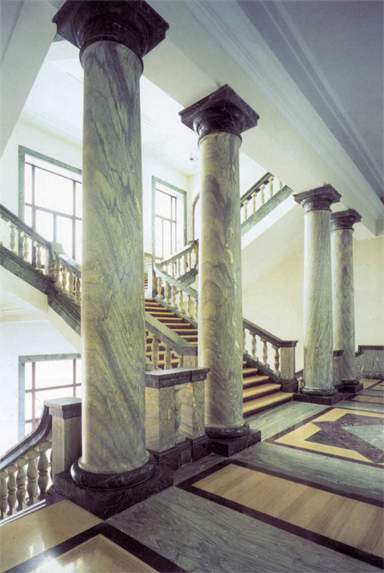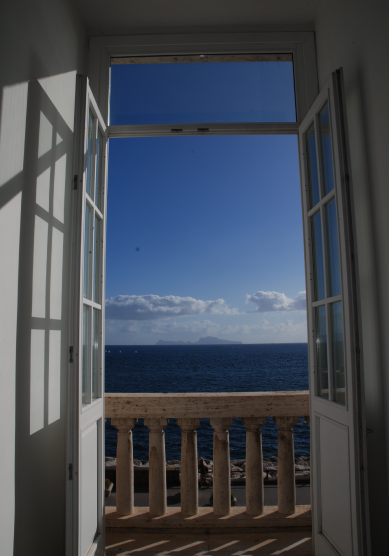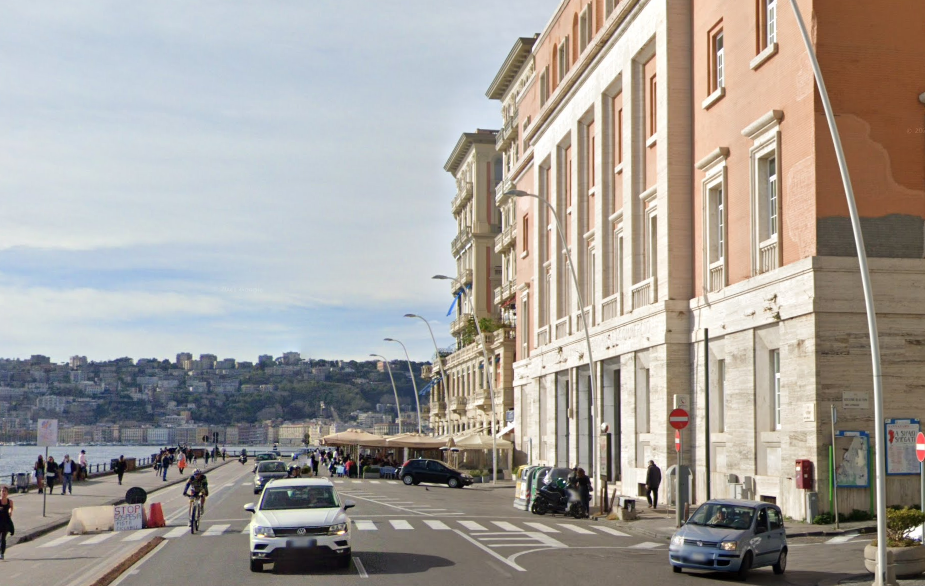 From Naples capodichino airport
Immediately outside the Arrivals hall you will find both the ranks for the taxi and also the stop for the bus.
There are buses from the airport called Alibus which are frequent (every twenty minutes), cheap (€ 6) and comfortable. They go as far as Stazione Marittima, the port terminal near the Congress Center Partenope, which is another 20 minutes walk from the Congress Center.
A taxi to the Congress Center can either be on the meter or fixed rate. A set list of prices is printed in each taxi and the current rate from the airport to via Partenope is 25 €, which includes up to as many people as can sit in the taxi, typically 4, and luggage. If you choose a metered trip then luggage and other items will be extra so a fixed rate trip is recommended.
From Naples central railway station
Outside the main railway station Garibaldi Square there is the largest transport square in the city, and from here it is common to reach other parts of the city.
You can get to the Congress Center by:
• bus 151: from Garibaldi Square to Vittoria Square (Morelli stop), then walk for 7 minutes
• bus R2: from Garibaldi Square to Trieste e Trento Square (San Carlo stop), then walk for 15 minutes
• Linea 1 of the Underground: from Garibaldi to Municipio, which is 25 minutes walk from the Congress Center.
• Taxi: the trip will cost about 16 € on a fixed rate.
Blessed with rich volcanic soils, a bountiful sea, and countless generations of culinary know-how, Naples offers also one of the best culinary experience in Italy. It's here that you'll find the country's best pizza, pasta and espresso, and also traditional spaghetti alle vongole (spaghetti with clams), ragù (meat and tomato sauce) and parmigiana di melanzane (eggplant parmigiana), sfogliatella and babà.
Naples offers an extraordinary cultural asset thanks to its millennia-old backstory:
curious tales, myth and history seep out of every Neapolitan stone, palace and corner. Settled by the Greeks and conquered by the Romans, it lived different dominations such as – Byzantine, Norman, Suevian, Angevin, Aragoneses dominion – up to the Spanish Bourbons kingdom. For this reason, you will find two royal palaces, three castles, and ancient ruins that include some of Christianity's oldest frescoes.
The city's Museo Archeologico Nazionale claims the world's finest collection of Pompeiian frescoes and mosaics, while its Cappella Sansevero holds Italy's most extraordinary marble sculpture and 
Palazzo Reale di Capodimonte home to countless masterpieces as Caravaggio. You'll find Caravaggio masterpieces in the Pio Monte della Misericordia, Palazzo Zevallos Stigliano and Palazzo Reale di Capodimonte, the latter palace home to countless masterpieces. Furthermore, walking through the city you can discover a plenty of frescoed baroque cupolas. As well, the Province of Naples is a magical place where colors, flavors, culture and history are intertmingled in a charming mix of knowledge, joy and fun. The area is loomed over by Vesuvius, the vulcano, and overlooks a marvelous bay delimited by the Sorrento coast in the south and the magnificent area of Campi Flegrei in the north. In the middle, the sites of Pompeii and Herculaneum stand as the greatest archaeological places famous worldwide for their astounding number of ruins. Finally, in a deep blue sea, three islands – Capri, Ischia, Procida – boast unique identities and history.
Therefore, especially if you still haven't been here, it's time MICROPLASTIC POLLUTION 2022 is just the right opportunity to come to visit Naples, and you will leave wondering why you have waited so long!